NURSING summer dress
+ €0.00
+ €1.00
+ €1.00
+ €1.00
+ €1.00
Don't bother me today BLACK
+€1.00
+ €1.00
don't bother me today RED
+€1.00
+ €1.00
I AM SPECIAL black
+€1.00
diameter 7.5 cm
+ €1.00
I AM SPECIAL white
+€1.00
diameter 7.5 cm
+ €1.00
+ €1.00
+ €1.00
+ €1.00
+ €1.00
+ €1.00
+ €1.00
+ €1.00
+ €1.00
+ €1.00
+ €1.00
+ €1.00
+ €1.00
+ €1.00
+ €1.00
+ €1.00
+ €1.00
+ €1.00
+ €1.00
+ €1.00
+ €1.00
+ €1.00
+ €1.00
+ €1.00
+ €1.00
+ €1.00
+ €1.00
+ €1.00
+ €1.00
+ €1.00
+ €1.00
+ €1.00
+ €1.00
+ €1.00
+ €1.00
+ €1.00
+ €1.00
+ €1.00
+ €1.00
+ €1.00
+ €1.00
+ €1.00
+ €1.00
+ €1.00
+ €1.00
+ €1.00
+ €1.00
+ €1.00
+ €1.00
+ €1.00
+ €1.00
Black LoVE White Wine
+€1.00
+ €1.00
White LoVE White Wine
+€1.00
+ €1.00
Black LoVE Red Wine
+€1.00
+ €1.00
White LoVE Red Wine
+€1.00
+ €1.00
+ €1.00
+ €1.00
+ €1.00
+ €1.00
+ €1.00
+ €1.00
+ €1.00
+ €0.00
Brick
+€0.00
95% BIO Cotton + 5% Lycra | 175g/m2
+ €0.00
Beetroot
+€0.00
95% BIO Cotton + 5% Lycra | 175g/m2
+ €0.00
Old pink
+€0.00
95% BIO Cotton + 5% Lycra | 175g/m2
+ €0.00
Sunny yellow 165
+€0.00
95% BIO Cotton + 5% Lycra | 165g/m2
+ €0.00
Bright lilac 165
+€0.00
95% BIO Cotton + 5% Lycra | 165g/m2
+ €0.00
LATE 165
+€0.00
95% BIO Cotton + 5% Lycra | 165g/m2
+ €0.00
JEANS blue
+€0.00
95% BIO Cotton + 5% Lycra | 175g/m2
+ €0.00
Aquamarine Blue
+€0.00
95% BIO cotton + 5% elastan | 175 g/m2
+ €0.00
Powder gray
+€0.00
95% BIO Cotton + 5% Lycra | 175g/m2
+ €0.00
Royal blue 165
+€0.00
95% BIO Cotton + 5% Lycra | 165g/m2
+ €0.00
Turquoise green 165
+€0.00
95% BIO Cotton + 5% Lycra | 165g/m2
+ €0.00
Salmon Pink 165
+€0.00
95% BIO Cotton + 5% Lycra | 165g/m2
+ €0.00
Beige
+€0.00
95% BIO Cotton + 5% Lycra | 175g/m2
+ €0.00
Khaki
+€0.00
95% Bavlna + 5% Lykra | 175g/m2
+ €0.00
red
+€0.00
95% BIO Cotton + 5% Lycra | 175g/m2
+ €0.00
cyclamen
+€0.00
95% BIO Cotton + 5% LY | 175g/m2
+ €0.00
Drak blue
+€0.00
95% BIO cotton + 5% lycra | 175 g
+ €0.00
black
+€0.00
100% BIO Cotton | 140g/m2
+ €0.00
antracit
+€0.00
95% Viscose + 5% Elastene 240g / m2
+ €0.00
white
+€0.00
95% BIO Cotton + 5% Lycra | 175g/m2
+ €2.00
dark blue narrow strips
+€2.00
95% Viscose + 5% Elastene 240g / m2
+ €2.00
dark blue narrow strips
+€2.00
95% Viscose + 5% Elastene 240g / m2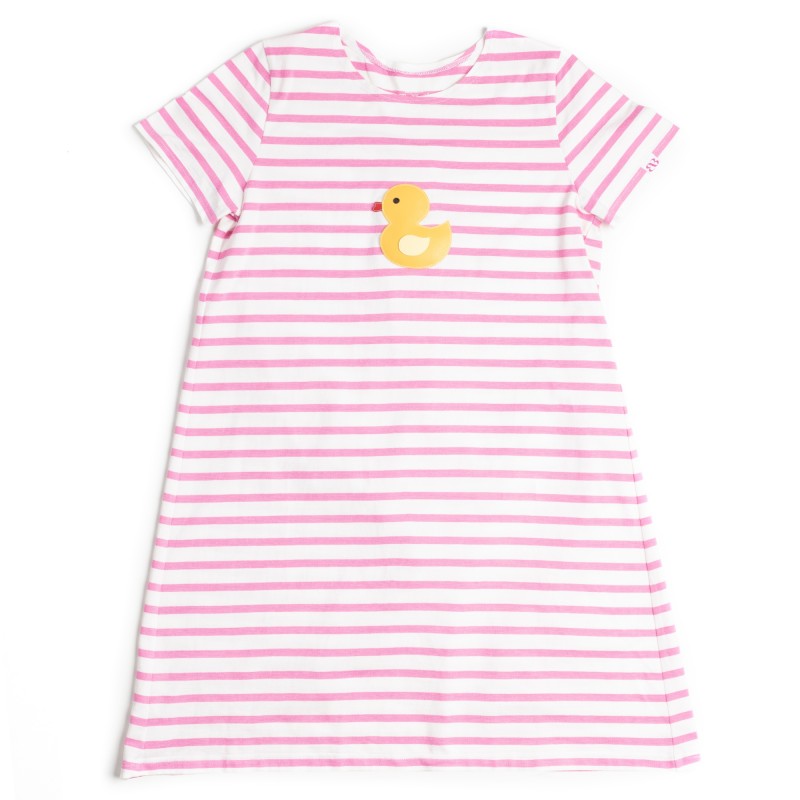  
VAT included
Production of the product 14 days (+ delivery time)
NURSING dress with comfortable access through hidden zippers, which are located in the side seams. And if one day you stop breastfeeding and you want to continue wearing the dress, we will be happy to undo the zippers and adjust the dress so that you can continue to enjoy it ... of course for FREE.
The dress can be with a squeaky patch or even without it and if you write to us a message, we will come up with an applique for you.
The composition of the T-shirt materials and patches depends on the selection and can be found in the table.
Squeaky t-shirts
We are an (online store) e-shop with squeaky t-shirts for anyone who loves fun. We offer an extensive range of quality fabrics and patches. It's up to you whether you choose a sailor's t-shirt or a single-color tee, maybe you are looking for kids t-shirt, or maybe your choice is a short or long-sleeved shirt - we even have a 3/4 sleeve ...;). The choice is yours.


Your patch, your idea
We try to meet your needs. If you have an idea for your own patch, do not hesitate to contact us. We will be delighted to prepare your own squeaky patch on the fabric and style of your choice. We believe our T-shirt would be the unique piece which is missing in your wardrobe.
Handmade
All our T-shirts are handmade in our factory by using materials from local suppliers. We take great care to ensure that each patch and each t-shirt match the required quality. Our number one priorities are the fabric quality and the detail when sewing a patch.