Mikina KLASSIK chlapčenská
+ €0.00
+ €1.00
+ €1.00
+ €1.00
+ €1.00
+ €1.00
+ €1.00
+ €1.00
+ €1.00
+ €1.00
+ €1.00
+ €1.00
+ €1.00
+ €1.00
Don't bother me today BLACK
+€1.00
+ €1.00
don't bother me today RED
+€1.00
+ €1.00
I AM SPECIAL black
+€1.00
diameter 7.5 cm
+ €1.00
I AM SPECIAL white
+€1.00
diameter 7.5 cm
+ €1.00
+ €1.00
+ €1.00
+ €1.00
+ €1.00
+ €1.00
+ €1.00
+ €1.00
+ €1.00
+ €1.00
+ €1.00
+ €1.00
+ €1.00
+ €1.00
+ €1.00
+ €1.00
+ €1.00
+ €1.00
+ €1.00
+ €1.00
+ €1.00
+ €1.00
+ €1.00
+ €1.00
+ €1.00
+ €1.00
+ €1.00
+ €1.00
+ €1.00
+ €0.00
+ €1.00
+ €1.00
+ €1.00
+ €1.00
+ €0.00
+ €1.00
+ €1.00
+ €1.00
+ €1.00
+ €1.00
+ €1.00
+ €1.00
+ €1.00
+ €1.00
+ €1.00
+ €1.00
+ €1.00
+ €1.00
+ €1.00
+ €0.00
Yellow sweatshirt
+€0.00
95% BIO cotton + 5% elastan | 240 g
+ €0.00
Brick sweatshirt
+€0.00
95% BIO cotton + 5% elastan | 240g/m2
+ €0.00
ECRU sweatshirt
+€0.00
95% BIO cotton + 5% elastan | 240 g
+ €0.00
Light pink sweatshirt
+€0.00
95% BIO cotton + 5% elastan | 240 g
+ €0.00
Light blue sweatshirt
+€0.00
95% BIO cotton+ 5% elastan | 240 g
+ €0.00
Light apricot sweatshirt
+€0.00
95% BIO cottno + 5% elastan | 240g/m2
+ €0.00
WARM Salmon Pink sweatshirt
+€0.00
95% BIO cotton+ 5% elastan | 260 g
+ €0.00
Black sweatshirt
+€0.00
95% BIO cotton + 5% elastan | 240 g
+ €0.00
Anthracite MELANGE sweatshirt
+€0.00
95% BIO cotton + 5% elastan | 240 g
+ €0.00
Plum Blue Sweatshirts
+€0.00
95% BIO cotton + 5% elastan | 240 g
+ €0.00
Dark blue navy sweatpants
+€0.00
95% BIO cotton + 5% elastan | 240 g
+ €0.00
Green sweatshirt
+€0.00
95% BIO cotton + 5% elastan | 240 g
+ €0.00
Cyclamen sweatshirt
+€0.00
95% BIO cotton + 5% elastan | 240 g
+ €0.00
Light powder sweatshirt
+€0.00
95% BIO cotton + 5% elastan | 240g/m2
+ €0.00
Aquamarine Blue
+€0.00
95% BIO cotton+ 5% elastan | 240 g
+ €0.00
WARM Black sweatshirt
+€0.00
95% BIO cotton + 5% elastan | 260 g
+ €0.00
KHAKI sweatshirt
+€0.00
95% BIO cotton + 5% elastan | 240 g
+ €0.00
Red sweatshirt
+€0.00
95% BIO Cotton + 5% elastan | 240 g
+ €0.00
Light gray WARM
+€0.00
95% BIO cotton + 5% elastan | 260 g
+ €0.00
Dark lilac WARM
+€0.00
95% BIO coton+ 5% elastan | 260 g
+ €0.00
Dark pink WARM
+€0.00
95% BIO cotton + 5% elastan | 260 g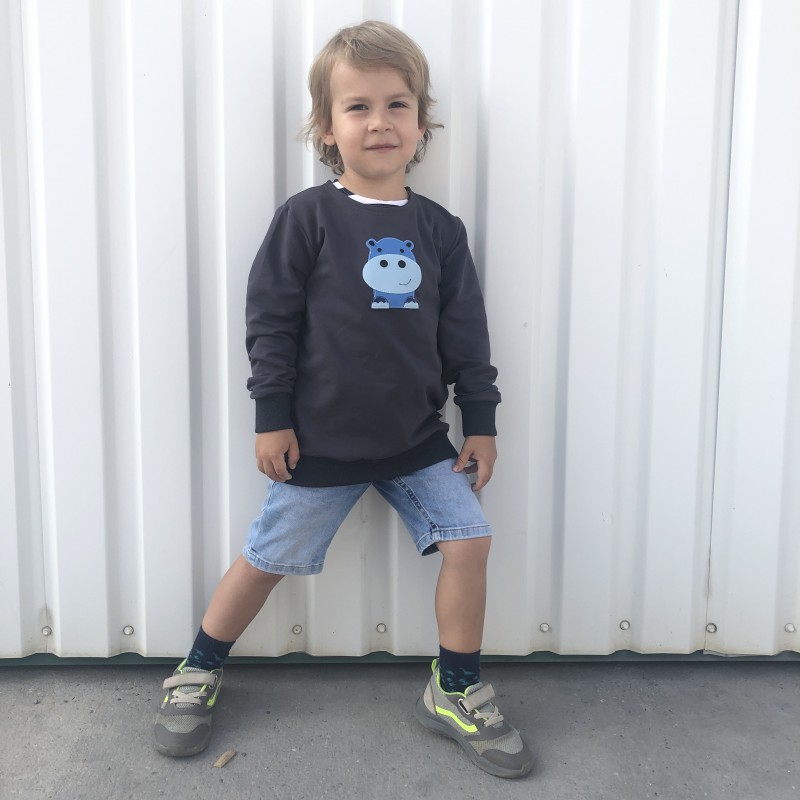  
VAT included
Production of the product 14 days (+ delivery time)
A good old classic that will never get bored. When you say sweatshirt, the first thing that comes to your mind is this, like my dad use to weare, when she was like me, but without that great squeaky patch. Quality elastic French terry with rib on the sleeves and waist. If you have any special requirements, let us know and we will be happy to help.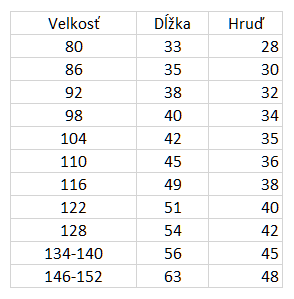 Squeaky t-shirts
We are an (online store) e-shop with squeaky t-shirts for anyone who loves fun. We offer an extensive range of quality fabrics and patches. It's up to you whether you choose a sailor's t-shirt or a single-color tee, maybe you are looking for kids t-shirt, or maybe your choice is a short or long-sleeved shirt - we even have a 3/4 sleeve ...;). The choice is yours.


Your patch, your idea
We try to meet your needs. If you have an idea for your own patch, do not hesitate to contact us. We will be delighted to prepare your own squeaky patch on the fabric and style of your choice. We believe our T-shirt would be the unique piece which is missing in your wardrobe.
Handmade
All our T-shirts are handmade in our factory by using materials from local suppliers. We take great care to ensure that each patch and each t-shirt match the required quality. Our number one priorities are the fabric quality and the detail when sewing a patch.